W3 Schools tutorial is very helpful for beginner to learn HTML, XHTML, CSS, XML, browser scripting java script vbscript DHTML WML Script, server scripting PHP, ASP, SQL, Dot NET etc. This website provides basic supports to a lot of things. Many people searches internet to get the Offline version. When you dont have the internet connection you can browse w3schools website easily with this offline version.Learn website designing by this great website w3schools when you don't have internet connection or just without internet .
Latest W3Schools Offline Version September 2014, 7 mb
I am actually not sure if it is illegal or legal to share the Offline version, If they claim it i will remove it. I am sharing it solely for educational purpose. Do not use it for commercial purpose without prior permission. All pages and graphics are the property of the company Refsnes Data.
Can anyone share 2013 Version ? I am searching but cant found.
Size of the Offline version:
It is highly compressed into 1.6Mb by using 7zip. After extraction its size will be 104Mb. Can you imagine !
How To Use Offline Version Of w3schools Tutorials:
1. First you will need 7zip to unzip this file. It is only 1 mb. Download it from here http://www.7-zip.org/download.html. This is a wonderful free software. I will write a post about it.
2. Now Download and  extract it in your computer.
3. Open w3schools offline version>www.w3schools.com folder.
4. Scroll down below, you will see a default.htm file. Click it to open & Browse w3schools.com offline versions.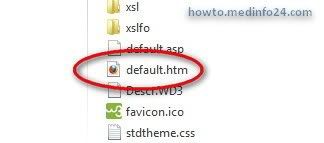 Latest W3Schools Offline Version September 2014, 7 mb
Thanks.
I hope you will enjoy it.
[Update] See here to Download All JavaScript Tutorials For Beginners In PDF
Free Download All HTML Tags Reference 7 PDF With Examples For Beginners
Free Download 6 HTML PDF Tutorial With Examples For Beginners
This article is translated to Serbo-Croatian language by Anja Skrba from Webhostinggeeks.com.